Alain Robert climbs Habana Libre, Cuba
Category: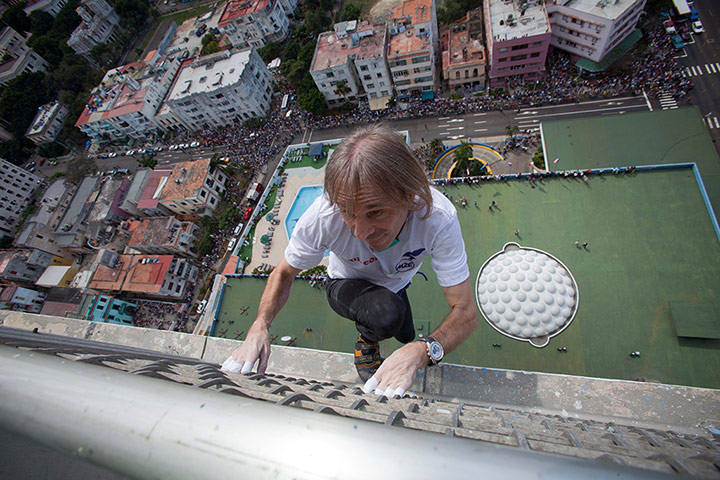 Photo stolen from Ramos Espinosa / AP.
More photos here and here. Nice news piece on the build-up here.
With permission and, I'm guessing, sponsored by a hair implants company. And yes, I'm happy to link to them cos Alain deserves the clicks. And given my hairline (and that of Ard), these sorts of favours might come in handy one day.